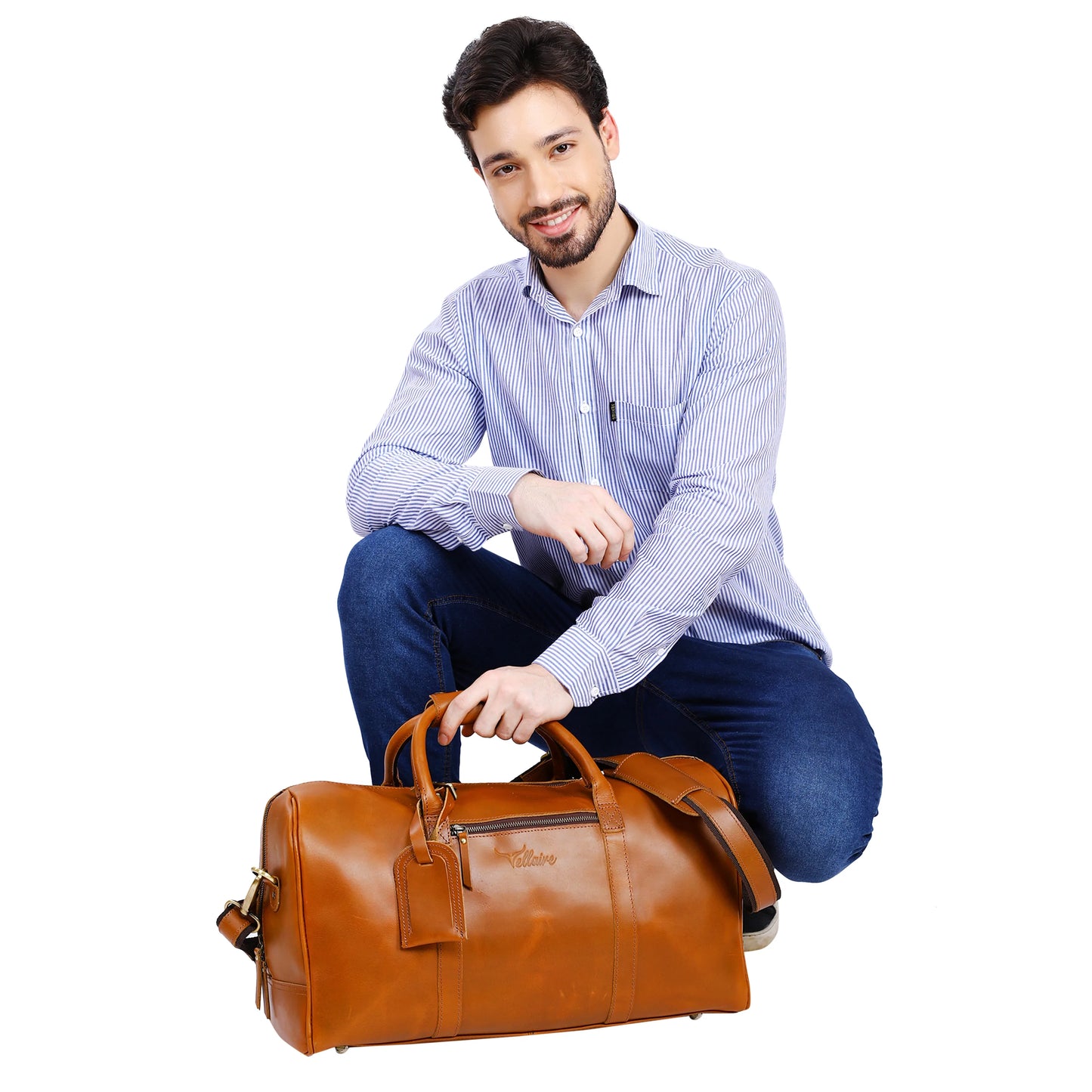 6 Gift Ideas for Groomsmen
Unique groomsmen gifts are all about ideas, in fact, without them, it wouldn't even be quite possible for anybody to come up with great presents that will make everybody content.
Surely, by now, almost everyone is aware of this and is presenting their own ideas which might help customers decide. Since thousands of different ideas exist, no one can claim theirs have never been thrown around.
However, we can explain those ideas so that when customers choose personalized leather groomsmen gifts, they will not have any problems whatsoever.
Since our goal here is to present six briefly explained ideas without further ado, let's get on with them!
Groomsmen Dopp Bag
As one of the leather groomsmen gifts, this product offers many advantages that ordinary presents usually don't.
Firstly, its functionality is unmatched in terms of usefulness. So much so that it can be almost guaranteed that whoever receives such presents will most likely need them sooner or later.

This is because groomsmen dopp bag gifts are inherently problem solvers. Though this may not have been the case a few years back, these bags have become indispensable due to a pandemic that reminded everyone of the importance of hygiene.
Chances are that either people already have them because they are needed or looking to buy one.



If it's the latter case, then giving dopp bags as small gifts for groomsmen will most certainly ensure both sides are happy. Additionally, they can be personalized, so apart from their functionality, they may also have a sentimental value.
In short, dopp bags, when given as personalized groomsmen gifts, might help customers take a shortcut that will make everybody happy.
Groomsmen Duffle Bag
Duffle bags do not fall short in functionality, so much so that they have remained popular because of their usefulness.
This happens because suitcases are inconvenient to carry around. Though sometimes users willfully ignore such issues, other times, these problems become so apparent that they can no longer be ignored.
As leather groomsmen gifts, this product offers many advantages and usage scenarios. But most importantly, it solves a set of widespread issues: inconveniences occurring during trips, short or long, don't matter, due to the lack of portability of suitcases. Plus, it might also become an incentive to go on short trips when relaxation is needed.
Such advantages might seem too exaggerated for such small gifts for groomsmen, but they do not provide something impossible.

These products have been around for a very long time, but some people might have just realized their importance or postponed buying one.

So, leather duffle bags would make a great gift for anyone, regardless of their condition.
Groomsmen Toiletry Bag
Next on our list, composed of unique groomsmen gifts toiletry bags Sometimes they are used interchangeably for dopp kits, and doing so wouldn't be wrong.
However, some brands may list two different products with these names as different designs offer different opportunities. For the sake of this blog, toiletry bags and dopp kits will be regarded as two different things. 
They would make such great personalized groomsmen gifts because, like the previous product in this list, they are also multifunctional. Whether for trips or daily use, they can be taken everywhere without any problems.
Most of their design involves elements that will ease portability so that one encounters any inconveniences while using them. Plus, giving such a present might solve one of the biggest issues everyone, including groomsmen, faces when going on trips: organizing. 
Since bathroom items are not foldable, such things take up lots of precious space, and on top of that, any attempts to apply pressure to save space might be dangerous. After all, such items are quite prone to spilling. So, such presents may make whoever receives them quite grateful. 
Groomsmen Front Zipper Bag
This one might be more of a niche as not everybody might have the exact need such products solve. Still, their features are no less than those listed above; in fact, for some, these might be more useful than others.
Now, when it comes to any leather groomsmen gifts, they are practically the same. Because basically, they are all bags designed for different purposes. In this regard, no one on the internet can claim one is better than the other as they are all problem solvers. That's why for every present listed here, knowing more about who will receive them may make a huge difference.
Functionality-wise, front zipper bags are created to ensure users easily access items. These may include medicine, hygiene stuff, etc. In such cases, this product might be quite useful, and for those needing them, front zipper bags are great presents.
Groomsmen Travel Bag
As its name states, travel kits are created to ease and make any issues or inconveniences that may appear during travels disappear. Of course, this particular product solves issues related to item organization.
Though it may not look like so, as small gifts for groomsmen, they are quite helpful. Apart from size, there aren't many limitations on what can be carried inside them.

Such a feature generally makes them indispensable in many situations. Thanks to its features, everyday bags can be ditched during trips so that going around isn't inconvenient.
Just like every other thing listed here, they can be personalized for added sentimentality and may make great presents for whoever receives them. Despite its name, the design allows them to be utilized outside travel situations, as well. So, as far as presents go, they surely are unique groomsmen gifts. 
Groomsmen Multi Zipper Bag
Last but not least on this list is multi zipper bags. Like their front-zippered counterparts, they may be considered more niche, but since they have more zippered sections, it is also possible to consider them multifunctional.
Among personalized groomsmen gifts, these bags stand out because of the unique design that allows them to be used as anything. Unlike some other things, the issue it handles is more general: organization.
So, this makes it possible to be used by everyone. However, this doesn't mean this is the right gift. Like its front-zippered cousin, customers wanting to purchase this as a present should know more about the receiver.