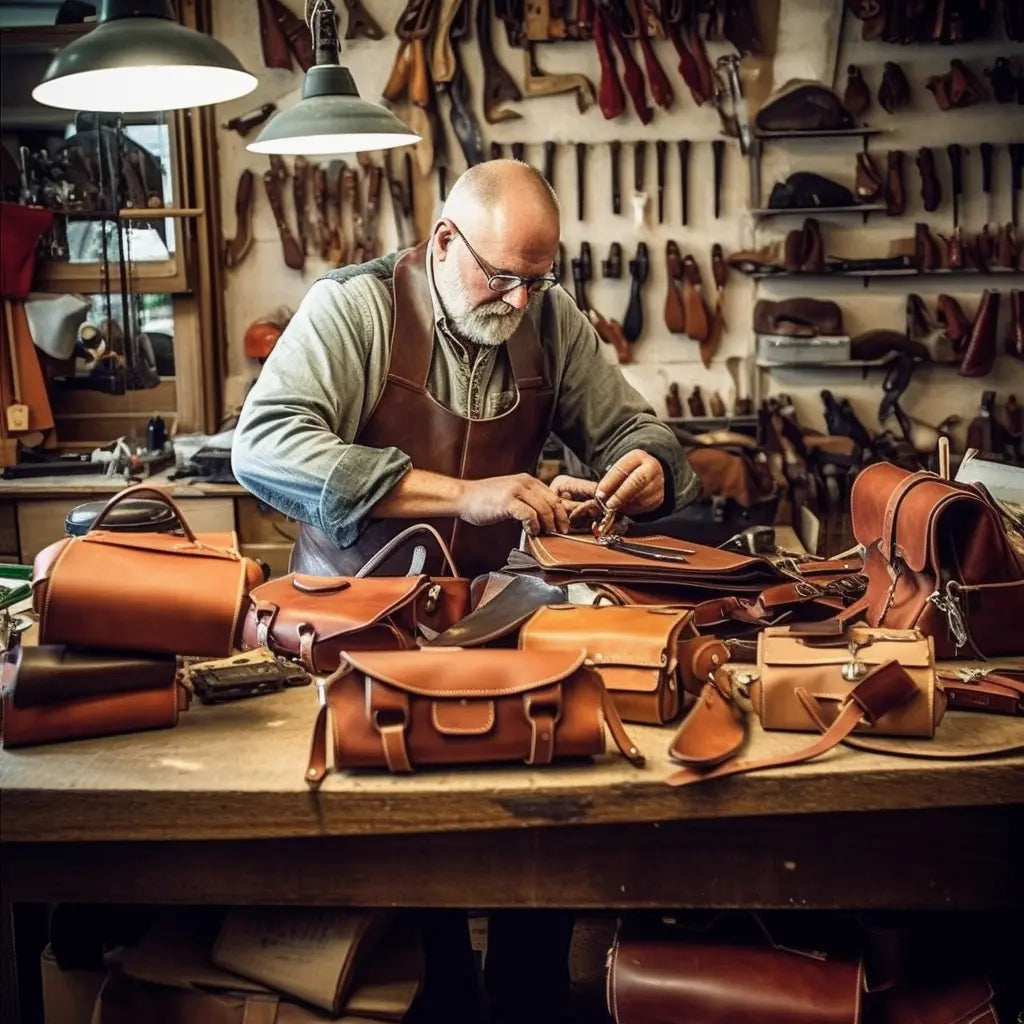 15 Benefits of Men's Travel Toiletry Bags
Are you tired of rummaging through your luggage for your toothbrush or shampoo? Look no further than a travel toiletry bag—a must-have accessory that brings convenience, organization, and style to your travel routine.
In this comprehensive article, we delve into 15 compelling advantages of owning a travel toiletry bag, showcasing why it's a smart investment for any traveler.
Section 1: Organized - Tips for Efficient Travel Toiletry Storage
Organization Simplified: Embrace the ease of having all your grooming essentials neatly organized in one place. With a mens leather toiletry bag

, you save time and eliminate the hassle of searching through your luggage.

Effortless Convenience: Pack your toiletries in advance and experience the joy of a streamlined packing process. A travel toiletry bag ensures that all your grooming products are readily available for quick access.
Section 2: Hygienic - Keeping Your Toiletries Clean on the Go
Reliable Protection: Shield your toiletries from spills and potential damage. A travel toiletry bag provides a secure enclosure, keeping your items protected during transit.

Hygienic Solution:

Maintain cleanliness and hygiene by storing your toiletries separately. A mens toiletry bag minimizes the risk of contamination, ensuring your peace of mind.
Section 3: Compact - Maximizing Space with Toiletry Bags
Space Optimization: Maximize the available space in your luggage or carry-on with the compact and efficient design of a travel toiletry bag. Say goodbye to bulky toiletry kits and hello to efficient packing.
Versatility on the Go: Whether you're embarking on a vacation, hitting the gym, going on an overnight stay, or simply need a daily grooming companion, a travel toiletry bag effortlessly adapts to your needs.
Section 4: Easy Access - Enhancing Your Travel Experience
Convenient Compartments: Bid farewell to endless searching and disarray. Most travel toiletry bags feature multiple compartments, pockets, and transparent sections, enabling quick and easy access to your desired items.
Leak-Proof Assurance: Keep your belongings dry and mess-free. Many travel toiletry bags incorporate waterproof or leak-proof linings, ensuring spills and leaks stay contained.
Section 5: Stylish and Durable - The Perfect Choice
Long-Lasting Durability: Invest in a high-quality travel toiletry bag crafted from premium materials such as leather or durable fabrics. Withstand the test of time and enjoy years of reliable use.
Stylish Travel Companion: Express your unique style with an array of designs, colors, and materials available. A travel toiletry bag adds a touch of elegance to your travel or grooming routine.
Easy Maintenance: Enjoy effortless upkeep with a travel toiletry bag. Most materials can be easily wiped clean or washed, ensuring your bag stays in top-notch condition.
Section 6: Stress-Free Travel - Mastering Efficient Packing with Toiletry Bags
Item Separation: Bid farewell to cross-contamination and hello to impeccable organization. Keep toothbrushes, razors, cosmetics, and liquids separate with the various compartments and pockets in a travel toiletry bag.
Smart Packing Solutions: Optimize your packing with a well-organized travel toiletry bag. Say goodbye to the stress of leaving behind essential items and embrace efficient space utilization.
Stress-Free Travel: Unleash the power of a secure and spill-free travel toiletry bag. Reduce travel stress and immerse yourself in the joys of your journey.
Investing in a travel toiletry bag unlocks a multitude of benefits, ranging from enhanced organization and protection to efficient packing and stress-free travel. 
Embrace quality, functionality, and style as you select the perfect travel toiletry bag that suits your needs. 
With Vellaire Leather, you can embark on your travels with confidence, knowing that your grooming essentials are impeccably organized and readily accessible.